​Merely a few short months ago, as the UK prepared for the Prime Minister's first Spring Budget, the burning questions were ones such as, "What might a Boris Johnson housing policy look like?" or "Will a £1bn Building Safety Fund be enough to end the cladding crisis?". This, of course, was before the spread of Covid-19, which brought the development and construction industry to an abrupt halt.
Both public and private construction were subjected to a lockdown-induced hiatus, whereby workers were placed on a wage subsidy scheme or many were unfortunately made redundant.
The pandemic has also resulted in falling salaries and increased rental debt – which has not only affected the UK's private property sector, but our housing associations and local authorities too.
These recent weeks of lockdown have shown that there has never been a more important and pressing time to deliver affordable housing.
According to a survey published at the beginning of June by the Ministry of Housing, Communities & Local Government, the total number of people sleeping rough or at risk of sleeping rough who have been provided with emergency housing in response to the Covid-19 pandemic was 14,610 – with 4,450 of these people situated in London. Emergency accommodation provided included commercial hotels, B&Bs, hostels and other forms of self-contained short-term accommodation.
However, this was a temporary solution to a very permanent problem. Homeless charities such as Shelter are seeking more housing provided by the government, saying that the number of social homes being built is at it's lowest in 70 years, with 1.1 million households stuck in limbo on the social housing waiting list.
It is clear the government must commit to building a new generation of social homes. They must work with developers to focus on the needs of communities, rather than the aim of creating revenue. With this being said, we must remember that it is not politically easy to simply build more homes. Supply issues are triggered by many causes, such as:
Green Belts or vertical restrictions on land/space.

Preservation policies on listed buildings and conservation areas make it difficult to rebuild at higher densities.

And the fact that local communities have practically no incentive to permit residential development. There are strains on local services from the new residents, but no revenue flow generated to provide infrastructure and public services.
Not only do Local Authorities have to tackle these supply issues going forward, but they are also dealing with the damage caused by Covid-19. Many councils are still in the thick of the response to the pandemic – helping their vulnerable residents, with staff delivering and packing food parcels and focusing on keeping as many council services going as possible, by adapting them to be online while the vast majority of staff are still working from home.
Nevertheless, recovery is the aim, and Lucy Taylor, the Director of Growth and Sustainability at Ealing Council, spoke on a "Voice of Authority" webinar recently, where she discussed how Ealing plan on helping the economy to bounce back by focusing on the local area.
Looking at the impact on Transport, Hospitality and Manufacturing sectors, and aiming to help high streets and town centres in order to tackle unemployment issues. Lucy spoke about how Ealing Council have a pipeline of land and a programme to develop over 1,000 affordable homes.
If they can continue this programme post Covid-19 then it will be a significant investment into the local economy. Therefore, maintaining the partnerships that councils have with developers is now more important than ever.
Lucy also briefly addressed the broader conversation on density of space and population growth. Stating that they are planning for affordable housing for more people, but in a sustainable way – including high quality design with useable and accessible greenspace. With a more flexible style of working due to Covid-19, people will think more about their lifestyle choices and the homes which they may now be spending more time in.
To conclude, it is clear that supporting affordable housebuilding is an excellent way to help steer the economy through the detrimental impact which has been inflicted by Covid-19. That is the message that the people of the UK are making very clear to charities, housing associations and local authorities – and the social housing sector are keen for the government to understand this and take action.
With lots of things going on in the world at the moment, it's hard for people to show their support whilst in lockdown, however, petitions have become a great way of contributing to change from the comfort of your own home. To show your support, you can take part in the petition by Shelter England which asks the government to commit to building more much-needed social housing, and with over 1 million households on waiting lists for housing, it is clear that this is a cause worth supporting.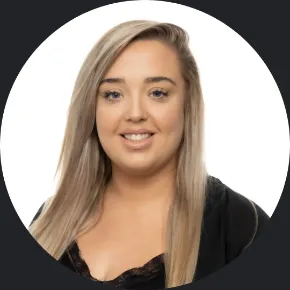 Sarah specialises in development and regeneration for Local Authorities and Social Housing. Sarah sits within our wider Public Sector Development and Construction team for the Public Sector.
To hear about current opportunities or market information within this space please contact:
Emilia Fasano (contract) Emilia.Fasano@deverellsmith.com 02072910914
Austin Mooney (permanent) Austin.Moone@deverellsmith.com 02030560273
References:
https://www.gov.uk/government/publications/coronavirus-covid-19-rough-sleeper-accommodation-survey-data-may-2020
https://england.shelter.org.uk/support_us/campaigns/build_more_social_housing