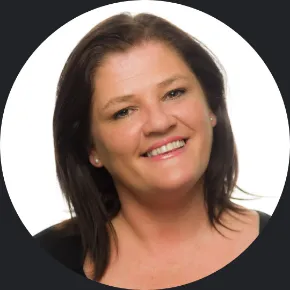 About Charlotte Holmes, Principal Consultant – General Practice
Charlotte joined deverellsmith in March 2017 and has over 15 years' experience recruiting into the General Practice and Technical sectors.  She has worked in both the public and the private markets.  Her clients typically include Local Authorities, Consultancies, Funds, Property Companies and Banks amongst others.  Predominantly she recruits Commercial Property, Estate and Asset Managers although has recruited throughout General Practice. 
​
​BioMed Realty, a Blackstone portfolio company, is a leading provider of real estate solutions to the life science and technology industries. BioMed owns and operates high-quality life science real estate comprising 1 million square feet concentrated in leading innovation markets throughout the United States and United Kingdom, including Boston/Cambridge, San Francisco, San Diego, Seattle and Cambridge, U.K. In addition, BioMed maintains a premier development platform with 3.3 million square feet of Class A properties in active construction to meet the growing demand of the life science industry.
Charlotte Holmes, Principal Consultant of General Practice, lead the search to source premium talent across the capital and Home Counties who would be willing to either commute or relocate to the site in Cambridge, UK. The ideal candidate profile was of a very high specification, due to the nature of the company and requirements.
As it was a newly created life science role, comprehensive knowledge and experience on ventilation, sanitation and cleanliness were essential. The role also entailed overseeing an interface with development and seeking out growth opportunities within the UK.
Majority of professionals which fitted the ideal candidate profile were based in Central London and were unwilling to relocate, which meant finding the right candidate with the right transferrable skills who could carry out the job at a high level without the experience of operating in Science Parks.
Channelling deverellsmith's data and research team, over 200 professionals were mapped at director level in Asset Management and Leasing within the commercial space, London centric with the surrounding areas of Cambridge also a focus. In addition, Charlotte Holmes used her 15 years' industry experience to network, seek referrals and connect with the right people which ultimately resulted in finding the right person for the role.
deverellsmith has an extensive track record of working with firms across the US (including Soho House, B6 and Fifth Wall) which enabled the team to advise candidates, specifically who were new to working with US firms, effectively and accurately. As BioMed's project team were based in Boston, deverellsmith had existing experience of providing efficient processes and clear communication to clients based in the US, which ensured the search was executed with ease.
Colleen O'Connor, Vice President of Leasing, commented "I worked with Charlotte Holmes in our search for a U.K. Director of Asset Management and Leasing to support our 900K of life science real estate portfolio in Cambridge, U.K. I was incredibly pleased with the process from start to finish. She created an impressive list of candidates suited for this unique role and Charlotte's diligence in thoroughly reviewing candidates for our specific needs saved me an enormous amount of time, especially with the context that we were managing the hiring process from the US. deverellsmith has a very strong, professional and well-networked team and I could not be happier with the process and end result. I will certainly look to Charlotte and deverellsmith for future hiring and would highly recommend both!"
​
Looking to hire? Speak with one of our specialist consultants today
...
​
​