Last year, The Partnership announced projects to diversify the business, putting in place ambitious plans for 40% of profits to come from outside of the retail sector by 2030, which includes the private housing sector.
Acting as the developer, investor and operator, John Lewis will have a long-term commitment to the success of the development and its place within the community. With a plan to do more than simply create new homes, The Partnership wishes to create new thriving communities that can integrate with and augment the existing communities in the locality.
The talent search is initially for two leads – Development and Operations – of which both will spearhead business expansion and provide strategic direction for the intensive project. Leadership is an imperative skillset in each position, along with a real passion for driving people.
Both leads will be building a business seeking to deliver up to 10,000 new homes in 10 years, approximately half of which is hoped to be delivered from within John Lewis' existing estate.
The challenger brand is a highly attractive offering for top tier professionals in the development and BTR space. Nick Hammond, deverellsmith's Head of BTR, is driving the recruitment process and will be powered by deverellsmith's data and research department to find the right people who can execute each role and enable a long-term, unified outlook.
As well as diversifying the business, John Lewis aims to help address the current housing crisis by making greater use of previously developed land; avoiding contribution to urban sprawl and the need to release green belt land.
Nick Hammond, Head of Build to Rent at deverellsmith, commented 'We're always seeking strategic partnerships which challenge traditional Real Estate models. John Lewis Partnership has always invested in their people and put the community first – which is what makes it such a special place to work – and we're eager to find like-minded individuals who will support the organisation's growth plans.
Katherine Russell, Head of Build to Rent at John Lewis Partnership, commented 'it's an exciting time for us and sourcing the right talent for John Lewis Partnership is imperative; we're about to embark on an ambitious journey that tests our core principles and leverages our co-ownership model, whilst putting community, at the heart of this venture.
​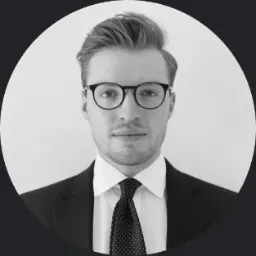 Nick leads the Build to Rent practice, responsible for group strategy and management of senior search mandates internationally. His team delivers recruitment and strategic consultancy across the investment, development and management disciplines within the UK, US and European multifamily markets. Nick has a First-Class Honours degree in (BA) Management at The University of Manchester.
Email:nick.hammond@deverellsmith.com
Call: +44 7393 198 008
​
​
​
​
​
​
​
​
​