​deverellsmith are determined not to be held back by the 2020 pandemic and plan to continue to grow their headcount by 25% in 2021, reward current employees and promote recognition through the 'Looking for something different. We are too.' campaign.
Throughout 2020, deverellsmith proudly recruited 17 new employees with combined industry experience of 85+ years. Four of those new recruits achieved the 'Most Valuable Player' of the month award within 6-months of joining the company. Alongside this there were a total of 15 promotions, the launch of their market leading benefits and values package and the significant support staff provided to the Do Some Good charity platform throughout the crux of the pandemic. Despite being faced by a challenging environment deverellsmith continued to remain driven and positive.
The campaign is set to air on the 25th of January where a series of teaser videos are dropped on Linkedin each week focusing on the company managers, new starters, leadership team and employees recently promoted. The videos question employees on their professional achievements at deverellsmith, personal opinions and are asked to reveal what it is really like to work at the leading property recruitment and advisory company.
The campaign also introduces a unique, trademarked reward scheme 'The Culture Bonus' where employees are measured on two clear areas: –
their contribution to company culture and how their attitude and work ethic aligns with deverellsmith's 5 values.

customers feedback on their performance.
Rather than solely viewing profit as a KPI, deverellsmith are committed to putting people first and being purpose driven, echoing the campaign's message to be different.
"I'm proud to be part of deverellsmith, we aren't your standard recruitment company, we have a purpose and it's to give back where we can," said James Campion, UK Managing Director.
"We work hard but our culture is to care and that occurs from the inside out."
Andrew Deverell-Smith, CEO and Founder of deverellsmith commented, "The announcement of deverellsmith's' culture' bonus is a demonstration of our unique employment strategy, to reward employees on more than their monetary contribution towards the business. It reiterates the importance of excellent service and truly living our values."
deverellsmith's employee brand highlights it's transparency online through the 'work for us' website. The careers page offers a salary calculator where potential and current employees can accurately calculate expected earnings as well as the monetary return of 'The Culture Bonus'.
About deverellsmith
Looking for something different? We are too.

We are deverellsmith: a global recruitment firm who operate across the full property life cycle and have been leading the charge since 2006.

We work with small agencies to world-renowned businesses, from housing developers to property managers and investors.

We support the evolution of hiring strategies and internal capability shaping the way real estate recruits, attracts, and retains talent.

We're here to spearhead change: we're progressive, team focused, driven, positive and trusted.

We're an international media brand with a network of a quarter of a million property professionals across the globe.

We're podcasters and talent partners. We're the ones you call to build a dynamic team. We support your future and help build your career.

We're powered by data and research (and we're not just saying that, deverellsmith has an internal function which solely focuses on data and analysis).

We're results driven and solutions based. We're an award-winning company to work for.

We genuinely care. We genuinely invest in our people. We genuinely have a purpose and give back to our community.

Did we mention? We like to do things differently.
​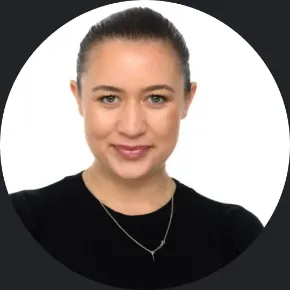 For more information on the 'Looking for something different? We are too.' campaign, please contact deverellsmith Communications Manager, Laura Croggon: +44 (0) 207 291 0919 / laura.croggon@deverellsmith.com
Salary Calculator: http://workforus.deverellsmith.com/
​
​