Awarded 38th place in 100 Best Companies To Work For 2021

Awarded 13th in London's Best Small Companies To Work For 2021

Award 22nd in Recruitment's Best Companies To Work For 2021
deverellsmith, the global real estate recruitment firm and talent solutions partner, has been ranked 38thin the Best Small Companies to Work For list for the fifth year running, receiving an 'outstanding' accreditation. The placement ranking was announced on Friday 21stMay at the virtual award ceremony with the 100 other small companies who made it onto the list.
The list, which is published annually, recognises the UK's most attractive and effective employers: participating organisations are judged on a variety of factors, including workplace engagement initiatives, staff wellbeing and perks, and company culture and values. They survey both employees and management to get a holistic view of the organisation's HR policies and practices and how these are perceived by employees.
For the first year, deverellsmith has been named in two additional lists 'Recruitment's 40 Best Companies To Work For' and placed 22ndand 'London's 30 Best Small Companies To Work For' and placed 13th.
After a very challenging year, deverellsmith still continued to progress in key areas of the business, underpinned by a fresh employee engagement initiative, rewards scheme and learning and development programme. The company's long-term vision is to achieve the top spot on the list, creating a world-class culture and working environment for employee happiness.
Now employing over 50 staff, deverellsmith's commitment to creating a highly engaged working environment has attracted the very best talent in recruitment to its HQ in the City of London.
James Campion, Managing Director, commented "Our culture, people and environment are at the centre of our business and so to receive this recognition is a testimony to all those involved. We've worked incredibly hard over the past 12-months to ensure each employee is looked after both professionally & personally. We've ensured each employee receives 125 hours of training per year, introduced regular well-being sessions and also created our new company values. Our trademarked reward scheme The Culture Bonus™ celebrates these by rewarding positive behaviour and customer experience, rather than just profit"
deverellsmith is committed to ensuring its employees are happy through a range of benefits that promote a positive workplace culture. The main staff benefits include:
Flexible working scheme and option to work remotely

Dress for your day policy with a monthly dry-cleaning service

Buy and sell holiday initiative

10 paid volunteering days

Two bonus schemes including The Culture Bonus™ which rewards excellent customer service and contribution to culture

Health perks including a cycle to work scheme, quarterly in-house massages, discounted GYMBOX memberships, quarterly team fitness/yoga/meditation sessions and private healthcare for managers

Competitive commission structure rising to 50% and opportunity to earn equity within the business

Comprehensive induction, sales, product and leadership training

Exceptional career progression with opportunities across the globe

Industry renowned social events, weekly incentives and unique company culture
​
​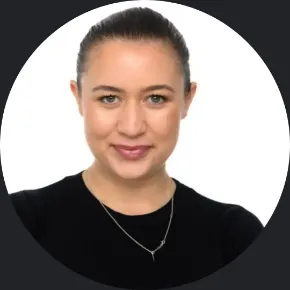 Contact
For further information, please contact:
Laura Croggon, Communications Manager
laura.croggon@deverellsmith.com
07885 825050
​