Jo​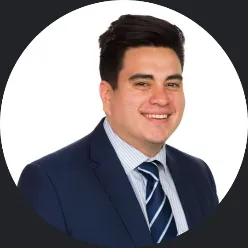 About Joseph Morris, Account Manager – Accounting and Finance
Joseph Morris is an experienced recruiter with over five years' experience recruiting accounting and finance professionals within the real estate sector. As a senior member of the finance team, he specialises in sourcing the best talent in the market rather simply the best currently available. With a proven track record of creating alternative recruitment strategies designed to attract the best talent. With a BA in Money, Banking and Finance from the University of Birmingham.
​The initial search instructed was for a Business and Systems Accountant to be based in Populo Living's HQ in Stratford, 3 additional roles were then added to the project: Management Accountant, Corporate Finance Manager and Accounts Assistant.​
Joseph Morris, Account Manager of Accounting and Finance at deverellsmith, lead the project to source the highest calibre of talent using deverellsmith's pioneering methodology.
As all roles were based out of Central London, it was important to find the right person who was either willing to commute long-term or based near the office. The search was conducted during lockdown 3 at the close of the worldwide pandemic, a time where candidates were hesitant to transition between jobs.
For the Business and Systems Accountant, it was crucial to find the right candidate who possessed a hybrid skillset, finding someone who was a strong accountant to support the financial controller, but at the same time finding somebody who had a strong system knowledge to be able to maintain and improve their systems and processes.
For all live roles, culture fit was critical to Populo Living, so it was vital to interview the candidates via video rather than just a telephone to assess their suitability. Having met with Stephen Benson (project lead) numerous times, Joseph Morris and his team were able to assess and match the right candidates for Populo Living with ease.
Stephen Benson, Finance Director at Populo Living, commented "Joseph was refreshing to work with. He has a lot of industry experience which sets him and deverellsmith out from the crowd. He listened intently to our requirements, not just technical but also appreciating our unique culture, and gave us a good range of options. We're excited to have our preferred candidate starting with us soon, who I'm sure will be a great addition to our high-performing team. I'd recommend Joseph and deverellsmtih and will be using them again myself."
A consistent methodology was used throughout each project, which initiated with a thorough search and mapping project of the current market to identify the right candidates who fit the pre-agreed 'ideal' profile, along with the expected timescales for each.
In addition to using advertising tools, Linkedin directory and deverellsmith's 100K+ database, Joseph Morris was able to headhunt directly and use his extensive 5-year strong network to drum up referrals. This combination resulted in a long list of high quality and recommended candidates.
Once all candidates in the longlist were screened, a shortlist of four candidates was presented to Stephen Benson who then proceeded to meet with all four candidates, highlighting the accuracy of the search.
The result came down to two candidates, both employable that they really loved, however unfortunately they only had space for one person in this role and chose someone who they felt would bring the contribution to the culture that was needed.
Joseph Morris handled the offer management right through to transition and aftercare to ensure a seamless and reliable onboarding.
​
​​Looking to hire? Speak with one of our specialist consultants today
...
​