​What was initially a taboo subject is now one of the biggest issues of the modern workplace: gender equality.
A study conducted by The Harvard Business Review highlights that an increase in gender diversity and placing women in leadership roles increases financial performance and relates to more productivity as well as attracting the highest level of talent. However, little progress has been made regarding recruiting females at the early stages of their career and the property industry remains overwhelmingly dominated by men.
According to "devdata" deverellsmith's market leading data of 130,000 professionals in the property industry just 27% of applications made in 2015 by graduates were female. Five years later and that number has decreased by 20%; 21% overall of market share. A major factor for this decline could be due to the lack of female role models in the field, today only 29% of board level and executive positions within the property industry are held by females, just a 1% increase since 2015.
Alisa Harewood, strategic partner to deverellsmith and Director of the management consultancy WERONE Diversity commented, "I believe what we are seeing now is the long-suffering impact of what we call the 'Noah's Ark' syndrome. For decades companies, rightly or wrongly, have believed that if they just recruit a couple of females, or a couple of people from ethnic minorities, that this would solve their diversity issues. D&I cannot be a tick box activity where a company creates a couple of committees or partners with the latest philanthropic movement to show that they are flying the D&I flag for fear of being seen to do nothing at all."
"devdata" is a ground-breaking addition to the deverellsmith portfolio and services" said Andrew Deverell-Smith, company founder. "Over the past 12 years we have built an industry leading database that has given access to the latest trends and insights in property and real estate. devdata puts us, our clients and candidates, in pole position."
The gender imbalance has seen progress from the inside to make an inclusive environment when placing graduates. Again, according todevdata'srecruitment statistics, in 2016 33% of graduate hirers were female. This rate now stands at 40%. It's apparent that the male bias culture is no longer the norm in what was once a heavily male dominated industry.
Similarly to property, finance and law also earned themselves a male-driven reputation as women were vastly under-represented in both sectors throughout the 1990s, according to the 2009 gender Analysis report by Metcalf and Rolfe of the National Institute of Economic and Social Research. These industries are now closing in on the gap. The UK Gender Inequality and Imbalance in Business 2019 report conducted by Small Business Prices states 43% of the junior roles in finance are held by women and 45% of solicitors are female.
Women are increasingly pushing back against their historical exclusion and not just in areas of business. The BBC aired this year's Women's FIFA World Cup which had a major impact on tackling gender stereotypes and, as a result, Playfinder booking site received an increase in women's matches by 204% during the eight weeks leading up to the World Cup and the eight weeks following. Stephanie Frappart made history as the first female referee to be chosen for the 2019 UEFA Champions League final, a pinnacle of club football. In politics, the number of women MPs in the House of Commons is now up almost a third since 1996 according to the UK Gender-Sensitive Parliament Audit published in 2018.
For an industry which is historically known for a significant gender divide Sarah Mason, Chief People Officer at Foxtons commented, "It's important for us to have the right balance of talent joining our organisation. At Foxtons we aim for an equal split of male and female candidates at all our assessment centres for recruitment. This enables us to maintain our well-balanced workforce, as we currently have a split of 54% male and 46% of female employees".
One woman who has made a significant impact on raising the female profile in property is Adina David, Director at Greystar and founder of Ladies in Real Estate. David launched LiRE to network with other women in the property industry and is now a huge success in the capital city. The society hold a female only brunch each month and last year created the 50/50 event, a dinner where the attendees were evenly balanced between male and female.
Gender equality remains a major issue in the UK property industry and across all areas of business. According to the 2017 BBC gender pay gap report, 78% of companies pay men more; 13% pay women more and 7% are of equal pay.
Cheryl Giovannoni, Chief Executive of the Girls Day School Trust has quoted in yesterday's Guardian, "If you look at the statistics, girls outperform boys at school, they outperform them at university and they start to fall behind very early on in their careers. Within the first 10 years, they are lagging significantly behind the pay of men for the same work."
"To make long term sustainable change companies need to create a D&I strategy that comes from a place of authenticity" Alisa Harewood Director of WERONE Diversity added, "It needs to be embedded into the DNA of an organisations culture, driven through that organisation by their leadership team and invested in financially; if these things are made a top level priority we could start to see real change happen."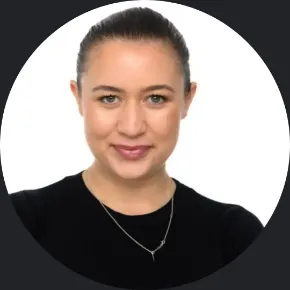 Laura Croggon is the Senior Communications Executive at deverellsmith and contributor to ds…. Laura covers current business trends, devdata topics and hosts interviews on devcast…. Contact Laura directly via.laura.croggon@deverellsmith.comfor feature requests.