​The market is evolving and how you search for employment is too, now is not the time to put the brakes on your job search.
According to The Guardian, Boris Johnson vows to build new schools, hospitals and homes; infrastructure projects completed, and employment created for people those made redundant from employment and found themselves out of work during the pandemic. Literally and figuratively, the Prime Minister plans to build a road to recovery which poses further opportunity for unemployed professionals within property.
To ensure you stand out, get the attention of a Hiring Manager and ultimately secure a job in a competitive market you'll need to think inside and outside the box. Job adverts have experienced an influx in applications (a Property Manager advert received over 200 applications within 24 hours), so recruiters are turning to stand-out professionals and head hunting.
Update your Linkedin –it might be obvious, but it shouldn't be overlooked. Hiring Managers are likely to resort to Linkedin for more information and validation after receiving a CV. Ask recent employers and former colleagues and clients to leave a recommendation and include key achievements within job descriptions (deal sheets for transactional roles) rather than just responsibilities.

Build your personal brand –interact and engage with your network. If you see a post of relevance to your role or market add your opinion in the comment section. Your personal brand won't build overnight but over time you're likely to see the benefits as well as higher engagement on your own posts. Connect on a personal level all whilst keeping it professional, you never know who might see your comment!

Network, virtually

– attend webinars where panellists are key figures of companies and brands you are interested to work for. Take key notes and comment on insights and informative points, you can include these within an intro message when making a connection on Linkedin.
Added tip: If you notice a new development in your local area, it's the perfect opportunity to reach out to a decision maker of the company highlighting your interest in the project.
Become a thought leader –being well read can go a long way, however, regularly sharing informative articles isn't enough. Add your opinion, thoughts and ultimately value to your network. Go a step further: what free advice have you offered clients and contacts which you can share with your network? It might be something as simple as recommending a shortcut for a common piece of software. Sharing tips regularly will build respect and authority within your sector.
Added tip: Share your knowledge and values through digital content – video is more likely to receive engagement than a standard written post.
Upskill–balance your job search with opportunities to broaden your skillset and knowledge. Not only will it fill a void for extended periods of absence on your CV, recruiters and Hiring Managers will view it as proactive and added bonus. In a competitive client-driven market it's these little things that recruiters are seeking.
deverellsmith Vice President, Chris Long, joined Mariah Brown and Minjia Yan for a webinar as part of the CRE Recruitment Extravaganza by Mariah Brown Productions. The trio shared insight and expert advice on recruiting in a COVID-19 market.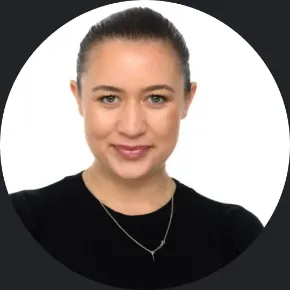 Laura Croggon is the Global Communications Manager for deverellsmith and Assistant Editor of ds…. She has extensive experience in digital marketing, corporate communications, CSR, branding and internal communications.
Laura is a proactive ally for under-represented minorities within property, spearheading the #seemenow campaign promoting LGBTQ+ professionals within property and hosts podcast episodes with women in real estate.