​deverellsmith announce new location operating across the Midlands from April 2021. The office will specialise in the recruitment of sales and marketing professionals in the real estate sector across the Midlands region.​
According to the Ministry of Housing, Communities and Local Government, latest figures show a total of 16,938 properties were built in 2018/19 – a 15% rise on the previous year and twice the UK average increase. That compares to just 7,500 homes built in 2011.
deverellsmith's London office has established itself and built a reputation on supplying high quality talent who offer long-term value to its clients with excellent customer service, the Midlands office will follow the same mission, values, and principles to shape the team's offering. deverellsmith is rooted in unique talent solutions provided by its Client Solutions division who will have a strong presence and influence on the office.
Anna McGeorge, who currently manages the marketing division in the London office will spearhead the launch. As a Principal Consultant with extensive experience in the market, McGeorge will drive an initial candidate generation project and client outreach initiative.
'House building across the Midlands has doubled in 8 years showing signs of significant growth and opportunity. It was, therefore, natural to create a solution that meets those needs specifically.' comments Andrew Deverell-Smith, CEO and Founder of deverellsmith.
'Combined with remote working and the dissolution of 'presenteeism' it made sense to expand outside of the capital and the Midlands is the place to do it.'
To speak with Anna McGeorge regarding the office launch, please contact her directly at: anna.mcgeorge@deverellsmith.com/ +44 (0) 203 823 4398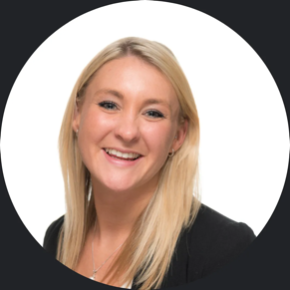 Email: anna.mcgeorge@deverellsmith.com
Call: +44 (0) 207 291 1511
Linkedin: https://www.linkedin.com/in/anna-mcgeorge-17515b36/