​We were first approached in 2018 by a Business Communications graduate from the southeast, a single parent eager to find a flexible work opportunity that fitted their lifestyle. The candidate was extremely driven, had a passion for property and was eager to get back into a job that contributed to their long-term career goals.
​Using deverellsmith's temp service, the candidate was able to earn a position at several respectable companies without having to commit to a permanent opportunity which would have impacted their outside work responsibilities. The role offered flexible working, they could work where and when they chose, all whilst gaining crucial experience in a field that they loved. Through the temp avenue, they were able to trial different employers that aligned with their values, needs and morals.
Tess Amigoni, Principal Consultant – New Homes (Home Counties and southeast), facilitated each assignment the candidate was placed on which finally resulted in a permanent offer by one of the candidate's employers. Their work ethic, positive attitude and skillset shone through, and the temp platform enabled them to achieve a full-time role when the time was right.
The candidate commented "'My previous role was not working for me as I'd just had a baby. I was torn on what to do, until a friend suggested temping. I've worked with Tess Amigoni for over two years, and she has literally been a godsend – providing opportunities that worked around me, that also highlighted my core strengths. When you work with people that are passionate about what they do; they go above and beyond your expectations because they genuinely care about you. Long story short: it was the best decision I had made."
Tess Amigoni commented "Success stories like these are why I do what I do – using my network and relationships with New Homes developers across the Home Counties, to build careers and dynamic teams. I've been working with this candidate for 3 years and have watched them grow as a person and a sales professional. I'm super proud of what they've achieved!"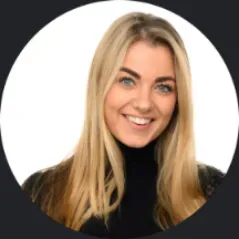 About Tess Amigoni, Principal Consultant – New Homes
Tess has 4 years' experience delivering human talent solutions within the New Home Sales industry, working with clients such as Berkeley, Knight Frank, Savills, Esquire Developments, St Modwen and Clarion Housing Group. Tess is a specialist in staffing developments in the Southern Home Counties filling over 300 interim and permanent vacancies in 2019 alone.
Contact
tess.amigoni@deverellsmith.com
T: 0203 823 4393
M: 0794 631 5653
​
​
​