​
​
As the festive season draws to a close, the new year seems to fill with a sense of pressure to make resolutions and intentions to improve ourselves. The month tends to drag, due to movements like Dry Jan and Veganuary taking over. Most days are filled with grey clouds and rain, and to add to top it all off it feels like a lifetime until payday.
What's the result? Blue Monday, supposedly the 'most depressing day of the year'.
The day was given the 'Blue Monday' label by a travel company with the aim to boost sales. 17 years later, the day is now nationally recognised and typically takes place on the third Monday of the year. Although a myth and originally a marketing ploy – like Valentine's Day - we believe the January blues can still be real for many.
Similarly, to the Samaritan's and their #BrewMonday movement, our Employee Wellbeing Ambassador, Ryan Doyle, was on a mission to create a positive spin this year, as well as raise awareness and bring an expert into our 'devcast studio'.
Throughout the episode, Ryan speaks with Rhonda D'Ambrosio (Founder of Mental Health In Recruitment and UK Director of The Kite Program) to offer support and advice for anyone wanting to level up there knowledge on mental health, coping mechanisms and how to provide support to those in need.
We hope you found this podcast useful, and always remember to take time to look after yourself and make you a priority.
If you are feeling low, you can use the following helplines to speak with someone:

​More on the speakers...
​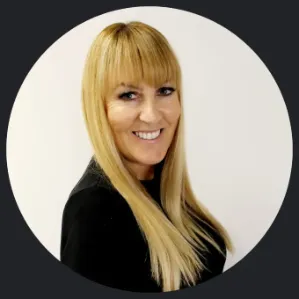 Rhonda D'Ambrosio, Founder of Mental Health In Recruitment and UK Director of The Kite Program
E: rhonda@mentalhealthinrecruitment.org
T: 07867 535324
24 years' experience across specialist tech, human resources and business support recruitment, working all aspects of the job up to senior Operational Management, Leadership and Board roles for Start Ups, SMEs and large recruitment organisations.
Growing organisations through strong culture, engagement, robust process, continuous learning and people development. A FREC accredited recruitment professional and qualified performance coach, 14 years developing recruitment techniques and frameworks based on human behaviour, 9 of which have been focused on quality of thinking and resilience for performance.
In the last few years, Rhonda has worked with several Recruitment Business Leaders and organisations impacting their employees to improve mindset and in turn performance for the sake of the people as well as the profits. In 2019 she also founded Mental Health In Recruitment, a non-for-profit aimed at driving change to the understanding of how mental health is viewed, discussed and supported in the industry.
​
Ryan Doyle, Principal Consultant (Estate Agency) and Wellbeing Ambassador
E: ryan.doyle@deverellsmith.com
T: 0207 291 1511 / 07521 951 708
Ryan is a Principal Consultant on our Agency Desk. He has over 5 years' experience working within Estate Agency recruitment and is well versed in covering all regions of London, and the rest of the UK. Ryan prides himself on transparency, offering strategic advisory services to both his clients and candidates across the property industry.
deverellsmith is very proud that Ryan wears the badge of the Wellbeing ambassador for the company, and is one of 4 members of staff at deverellsmith who have recently become Mental Health First Aiders for the business. Ryan's vision matches the ours, as we aim to create a healthier working environment for all members of staff, by implementing a focus on 'mind health' and wellness.
​